Timothy Brown
08/2009 – 05/2014 Bachelor degree in German Language and Literature, Philosophy and American Literature at the University of Nebraska at Omaha
10/2014 – 11/2018 Master of Arts in transnational Literature at the University of Bremen
04/2016 – 05/2018 Student Assistent at the Staats- und Universitätsbibliothek Bremen
05/2018 – 07/2020 Trainee Editor at the Carl Schünemann Verlags
From 10/2019 PhD Candidate at the Graduate School Practices of Literature at the WWU Münster
07/2020 – 09/2021 Editor at the Carl Schünemann Verlag
From 09/2021 Scholarship holder at the Hans-Böckler-Stiftung
More on Timothy Brown
Nursan Celik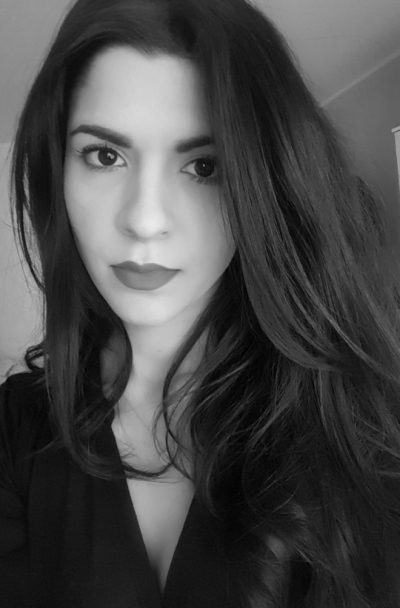 2013-2016: Bachelor of Arts in German Studies, Philosophy and English/American Studies, University of Kassel
2016-2019: Master of Arts in German Studies, University of Kassel
2017-2020: Master of Arts in Philosophy, University of Kassel​
2018/2019: Research internship at the Max-Planck Institute for Empirical Aesthetics in Frankfurt, internships in publishing in Glasgow and at the Goethe-Institut in Paris​
Since 10/2019: PhD student at the Graduate School Practices of Literature, WWU Münster​
From 01/2020: Research Assistant at the CRC "Law and Literature", WWU Münster​
More on Nursan Çelik
Gulsin Ciftci
since 05/2021: Research Associate, American Studies, University of Münster
since 05/2021: PhD Candidate, American Studies, University of Münster
since 06/2021: Associate Editor, New American Studies Journal: A Forum
2019/2020: Institute for World Literature, Harvard University
09/2018–05/2020: Research Assistant for »Contested Kinship« project, Center for Gender Studies, University of Göttingen
04/2018–05/2021: Lecturer, English Department & Language Center, University of Göttingen
04/2018–08/2020: Research & Teaching Assistant, English Department, University of Göttingen
2017–2020: Master of Arts, North American Studies & English Philology, University of Göttingen
More on Gulsin Ciftci
Lea Espinoza Garrido
Since 10/2017: PhD candidate, Graduate School Practices of Literature, WWU Münster
Since 10/2017: Lecturer, Chair of American Studies, English Department, WWU Münster.
03/2017 – 07/2017: Teacher for English and German, Städtisches Gymnasium Ahlen.
08/2015 – 06/2016: Language Fellow at Vassar College, Poughkeepsie, NY.
10/2013 – 01/2017: Master of Arts "British, American, and Postcolonial Studies", and Master of Education "German Studies and English Studies", WWU Münster.
More on Lea Espinoza Garrido
Gesine Heger
2010-2016: Studies of Law, University of Heidelberg
2016-2019: Bachelor English/German, WWU Münster
10/2018-03/2019: Tutor, German Department, WWU
03/2019-12/2019 Student Assistant, Department of Philosophy, Cluster of Excellence "Religion and Politics" and German Department, WWU Münster
Since 10/2019: Master Kulturpoetik (Cultural Poetics), WWU Münster
From 01/2020: Research Assistant SFB 1385 "Recht und Literatur", PhD candidate
More on Gesine Heger
Dominik Hübschmann
10/2014 – 10/2017: B.A. German Studies and History at WWU Münster
10/2017 – 03/2020: M.A. German Studies at WWU Münster
10/2017 – 10/2020: Student assistant at the University and State Library of Münster
since 10/2020: PhD candidate in German Philology at WWU Münster
Laura Reiling
Bachelor of Arts in Comparative Literature, Political Science and Psychology at the FU Berlin and the University of Zurich (Switzerland)

Master of Arts in Comparative Studies/Cultural Poetics at the Westfälische Wilhelms-Universität Münster

2016 – 2020 Doctorate in German Studies/Comparative Studies at the University of Münster, association with the a.r.t.e.s. Graduate School for the Humanities Cologne, University of Cologne

2019 - 2020 Research Associate at the German Institute in Münster

since 2020

Science communication manager

at the Department of Philology of the University of Münster & at the CRC 1385 "Law and Literature"

Studies and doctorate funding by the German National Academic Foundation, since 2017 member of the selection committee

Activities at the Goethe National Museum in Weimar, the Buddenbrookhaus Lübeck and in the Villa Aurora Los Angeles

More on Laura Reiling
Former editorial board members
Matthias Agethen | Sona Arasteh-Roodsary | Constanze Bartsch | Ina Batzke | Christina Becher | Seth Berk | Nikolas Buck | Dominic Büker | Pegah Byroum-Wand | Aaron Carpenter | Askhay Chavan | Katharina Fürholzer | Nina Gawe | Gesche Gerdes | Lena Hoffmann | Till Huber | Irene Husser | Ana Ilic | Jayana Jain | Japhet Johnstone | Thomas Kater | Eva Tanita Kraaz | Innokentij Kreknin | Julia Langhof | Michael Mason | Kerstin Mertenskötter | Sarah Alice Nienhaus | Christoph Pflaumbaum | Hanna Pulpanek | Christina Riesenweber | Matthias Schaffrick | Mathaabe Schick | Janneke Schoene | Levke Teßmann | Roman Seebeck | Martin Stobbe | Ismahan Wayah | Kerstin Wilhelms | Elisabeth Zimmermann